Hours of Operation
Lab
M, T, Th: 11a-4p (last patient seen at 3:45pm)
Sat: 11a-2p (last patient seen at 1:45pm)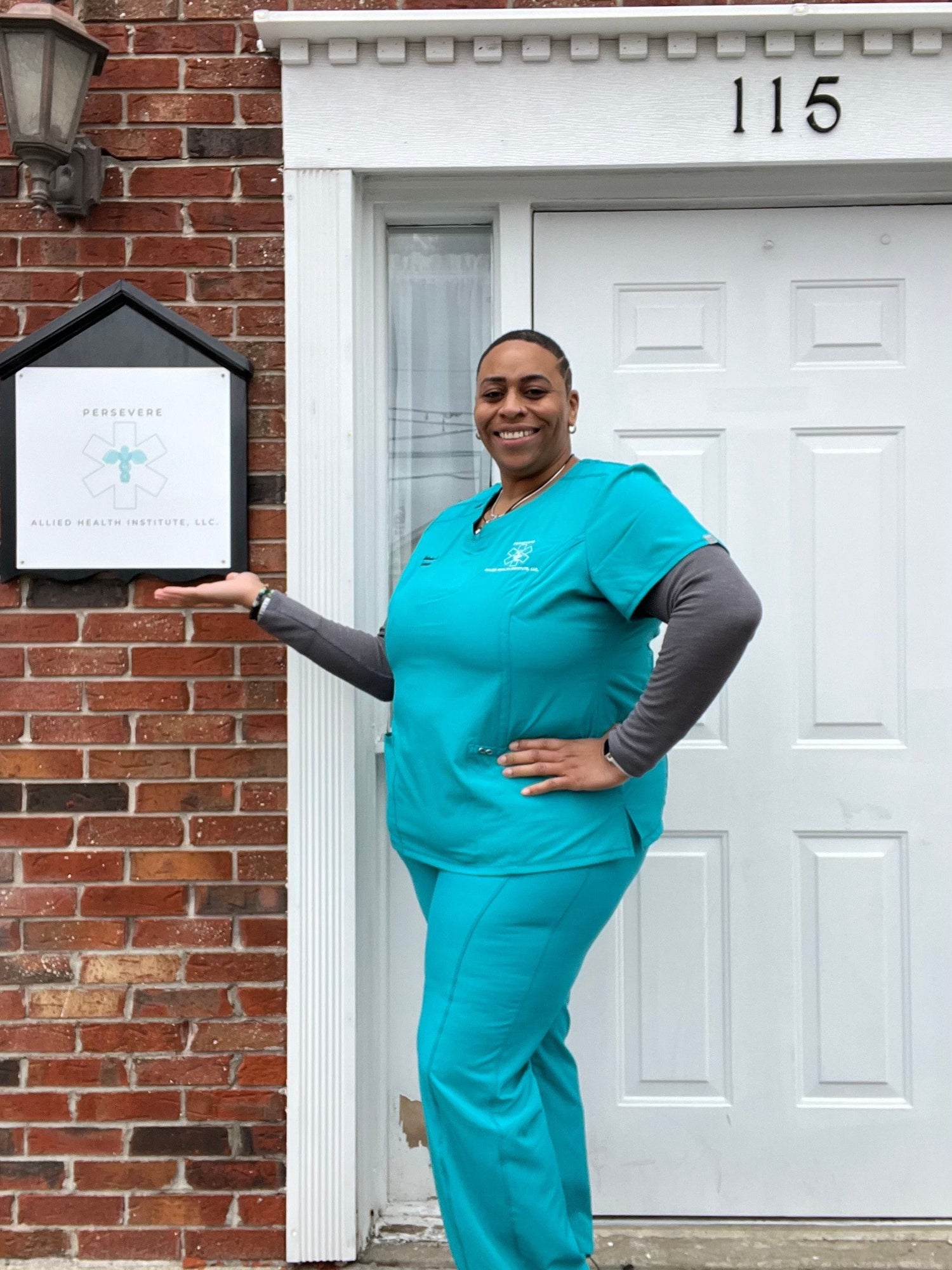 Meet the Owner + Instructor
Veronica Newman, the owner of PERSEVERE ALLIED HEALTH INSTITUTE, started in the healthcare industry about 20 years ago as a home healthcare aide. She later attended an on-site training program to become a certified nursing assistant, and from there, she moved up the healthcare ladder to work in different positions. From being a certified nursing assistant, she later worked as a patient care technician at DMC, Detroit Receiving Hospital's level 1 trauma emergency room. Aside from that, she also worked in a cardiothoracic intensive care unit at Cleveland Clinic—the number one heart center—for six years. Veronica then went on to become a dialysis technician, assisting in dialysis operations for about seven years. Working as a dialysis technician fueled her desire to move further up the ladder to become a nurse—her dream career. So, she completed nursing school and successfully became a licensed practical nurse.
MEDICAL CAREER AFTER COMPLETING NURSING SCHOOL
Veronica continued working in dialysis care for a couple of years after completing nursing school. She enjoyed her journey in this department, so she continued her already lengthy background to work for nursing facilities specializing in geriatric and dementia care, mental health wellness, and substance abuse.Veronica then established PERSEVERE ALLIED HEALTH INSTITUTE in 2020, helping other aspiring medical professionals kick-start or advance their allied health careers.